Scoliosis

People typically think of scoliosis as a spinal condition that begins in childhood. Elementary and middle schools sometimes check students for it, and However, adult-onset scoliosis can cause problems as people age, or who've sustained a back injury. Several factors contribute to the wear and tear of the bones and joints in the spinal column. The disks between the vertebrae also wear away leading to curvature and shortening of the spine.
Scoliosis Symptoms
Scoliosis can cause pain due to compressed and/or bulging disks. When the spine curves at unnatural degrees, it causes pinched nerves. The associated pain can be indicative of scoliosis in adults.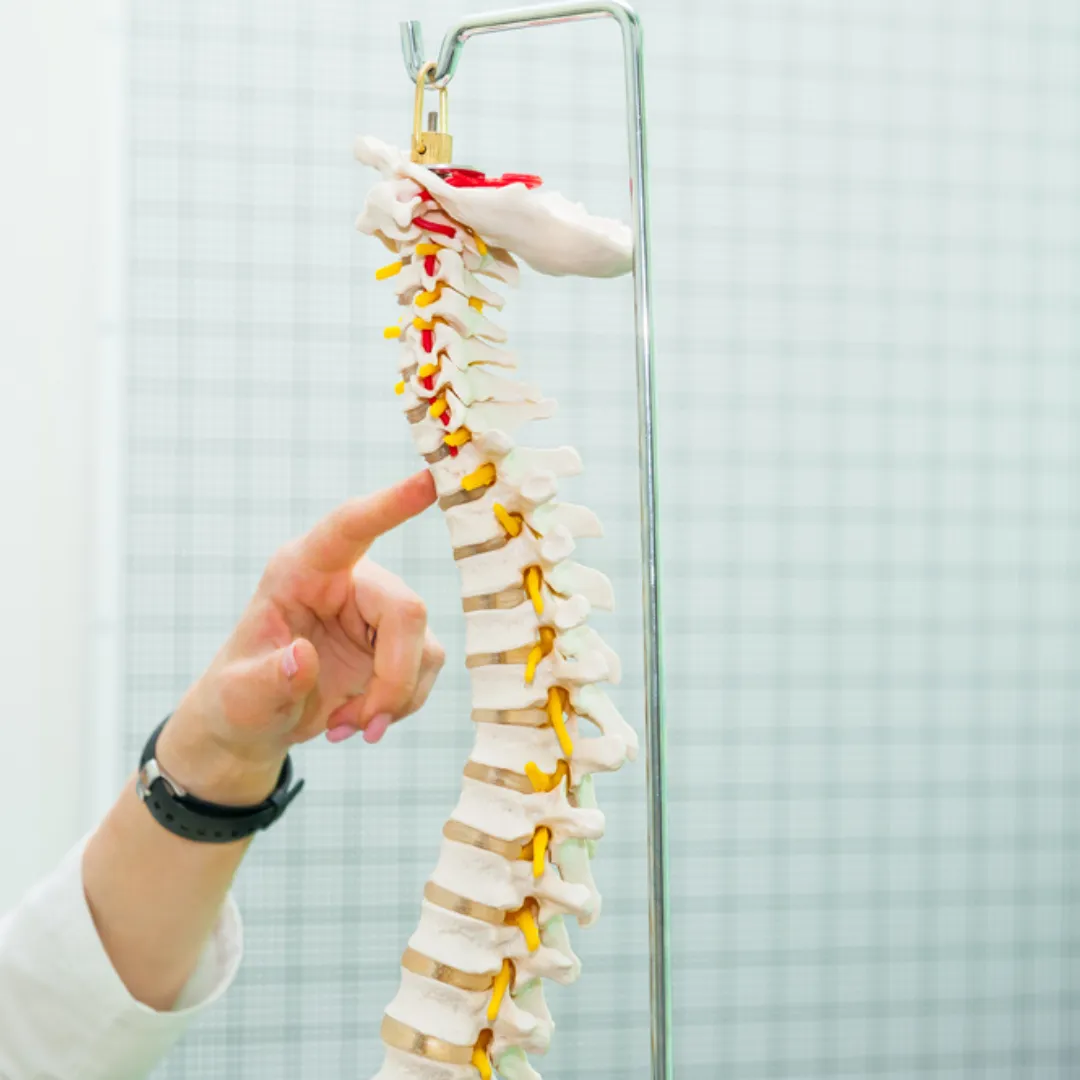 The condition also causes the following symptoms:
Misaligned/lopsided shoulders and/or hips
Difficulty standing up straight
Difficulty walking
Pain, numbness or weakness in the legs
Shrinking in height
Some people might experience additional symptoms such as shortness of breath, a lump or bump in the lower back from disk herniation, and bone spurs. Scoliosis requires diagnosis by a medical professional. If you suspect you have scoliosis, you should get make an appointment with a doctor immediately.
Scoliosis Pain Management
Chiropractic care is one of the best solutions for scoliosis pain management. Although chiropractic doesn't treat scoliosis, patients can benefit from the pain-relieving properties of spinal adjustments.
Spinal decompression can help alleviate pain by increasing the distance between each vertebra. It helps to relieve compressed and herniated disks.
A chiropractor can help align the vertebrae to aid in the treatment of back pain. In conjunction with traditional healthcare, chiropractic can help minimize or eliminate scoliosis pain altogether.
Patients with scoliosis may also benefit from corrective exercises that help strengthen core muscles and improve posture. A stronger core allows for increased stability in helping to maintain proper spinal alignment.
Your Chiropractor in Jupiter FL
Papa Chiropractic and Physical Therapy is dedicated to helping patients manage pain through alternative healing. Back pain caused by any condition is an unnecessary burden that can have a negative impact on your quality of life. You don't have to suffer through aches and pains when there are several alternative healing methods available.
We encourage patients to contact us with any questions about the services we provide and the conditions we treat. Whether you have scoliosis, were injured in an accident, or have chronic pain due to another medical diagnosis, we're here to help. Patients in the Jupiter area can call to schedule an appointment for an initial consultation and learn how we can help with scoliosis, fibromyalgia or any number of other pain-inducing conditions.