Gait Scans and Custom Orthotics

Can a gait scan and custom orthotics help me walk better?
Problems with foot articulation can create serious imbalances in the body. From the initial problem area in the foot, joints and tendons start to shift to accommodate a change in gait. This can often cause problems further up the body to the ankle, knee, and beyond to the hips and back. After the pain migrates, it can become a lifelong source of discomfort. At Papa Chiropractic and Physical Therapy, we are equipped with gait scan technology and prepared to customize orthotics to help you find your stride. For those searching for a Jupiter chiropractor, a Palm Beach Gardens chiropractor, or a Port St. Lucie chiropractor, we are ready to serve.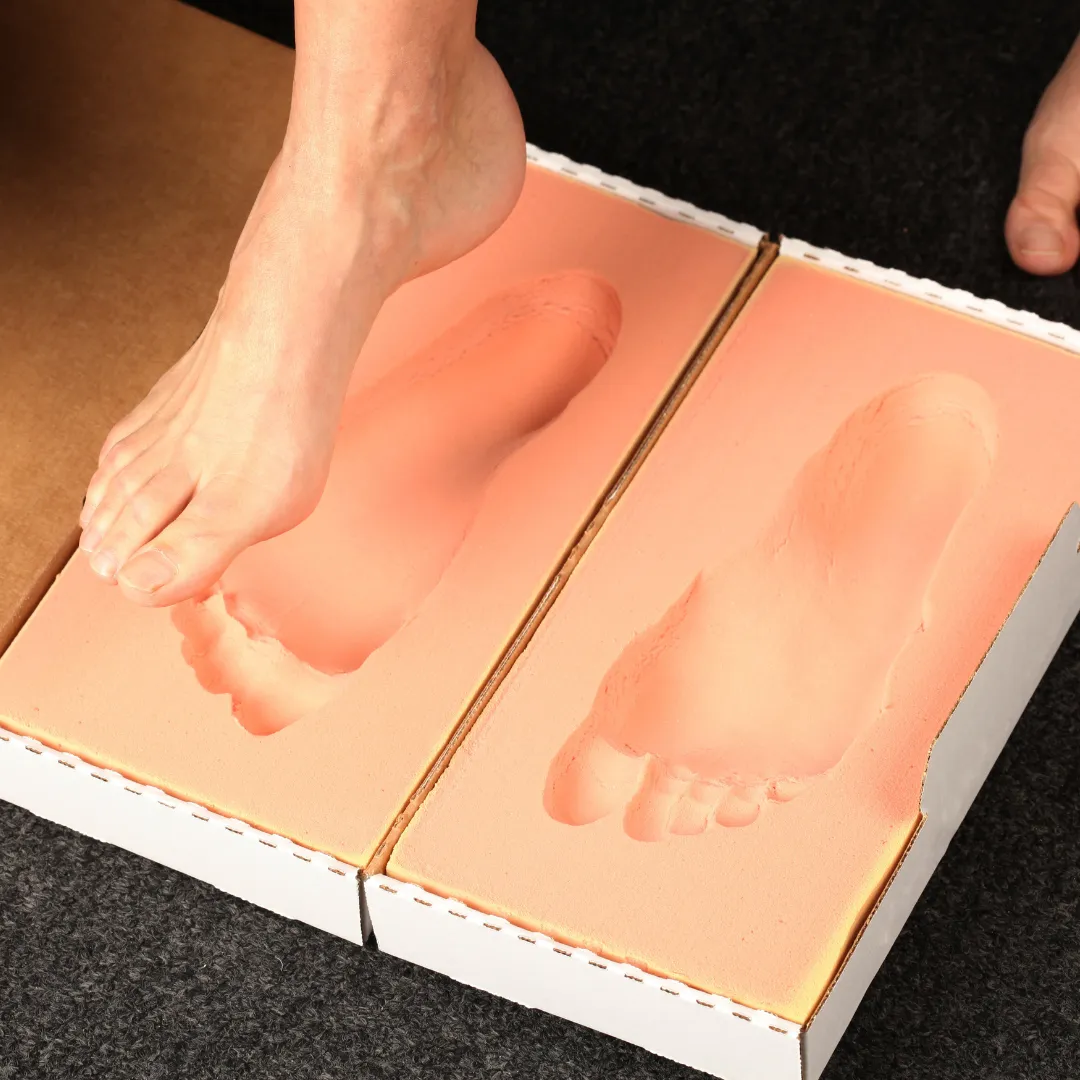 What is a gait scan?
Your gait is basically how you walk when you are going about your day. There are a variety of medically classified gaits as well as common ways to refer to them, such as easy, shuffling, or dragging.
Gate Scan Technology is a state-of-the-art diagnostic system that assesses how you walk by essentially mapping the process. A variety of sensors and scans spread and ran across a plate are used to determine how your foot is operating throughout a stride and to identify any abnormalities that may be causing you further issues. An abnormality may have existed from birth or be the result of an injury.
How is the gait scan used?
A gait scan is only the tool used to help generate the plan for custom orthotics to correct your walk. A customized orthotic can enhance mobility and reduce imbalances throughout the body as points of repetitive strain are released.
Custom orthotics take the form of a completely customized pair of shoes to address your issues or be special inserts for one area of the shoe. These orthotics can correct a variety of issues, including arch and heel pain, bunion pain, and arthritic foot.
If you have been using over-the-counter shoe inserts for years, but still find your feet and body tiring at the end of the day, a custom solution can help you restore your old stride or develop a new, corrected gait.
Make an appointment today
The staff at Papa Chiropractic and Physical Therapy is ready to guide you through the big step to a lifetime of easy steps. Contact us if you are looking for a Jupiter chiropractor, Palm Beach Gardens chiropractor, or a Port St. Lucie chiropractor with gait scan technology and orthotic expertise.