Your Trusted Palm Beach Gardens FL Chiropractor
You shouldn't be living with pain, you shouldn't be just "dealing" with it. Whether caused from an injury, stress or genetics, you can count on Papa Chiropractic Palm Beach Gardens to get you back to feeling like yourself. We can help you regain the quality of life you may have been missing with our non-invasive, drug free treatment in a professional and familiar environment. In order to provide the very best options for your care, our dedicated and highly trained staff stays abreast of the latest techniques and tools available in the chiropractic industry.
Your trusted chiropractor in Palm Beach Gardens for over 25 years!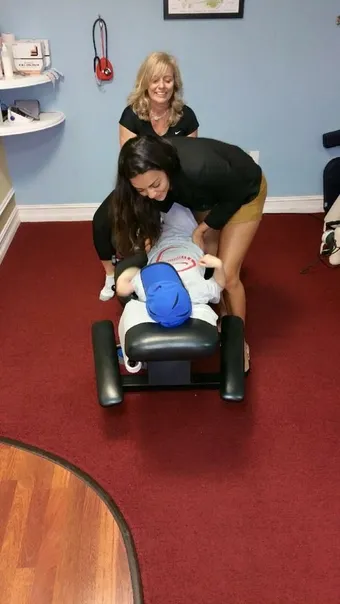 What makes us different is the unique, qualified care we offer. When we began serving the Palm Beach County community in 1989, we implemented an innovative gentle approach to chiropractic care and physical therapy and have built on that foundation for more than twenty years. Our caring, friendly and highly-skilled staff is highly experienced and committed to making your visit to our office a positive and pleasant one. Chiropractic care is not just for back pain!
Some of our service include, but are not limited to:
●Shoulders, Elbows, Wrists, & Hands: Tennis/Golfer's Elbow, Numbness/Tingling in arms or hands, Rotator cuff or other shoulder injuries
●Hips, Knees, Ankles and Feet: Numbness/Tingling in legs or feet, Plantar Fascitis, Heel Spurs
●Headaches, Posture Correction, Vertigo, Sports Injuries, Sprain/Strains and Auto Accidents
Papa Chiropractic Palm Beach Gardens is committed to helping families and individuals reach their highest potential of health through hands-on adjusting techniques. Chiropractic care is beneficial to a wide variety of problems in the body and not just for helping back pain and traumatic whiplash injuries - it opens up the opportunity for the body to heal itself and overcome dis-ease. From reducing pain and improving your functionality, as well as educating on how to account for your own health via exercise, ergonomics and other therapies to treat back pain, we take the time to make sure everything in our power is done to ensure our patients' well-being.
Our team of chiropractors in Palm Beach Gardens FL are always more than happy to speak with you about your health concerns. If you are unsure on where to go or who to see, you are welcome to come into our offices for a free consultation. You will be guided on the best options or referred to a healthcare professional who can better suit your needs if needed.
Since founding Papa Chiropractic in 1988, Dr. Papa and his dedicated staff have treated the local community with his unique gentle chiropractic techniques to enhance his patients' health and function without medication.
With ongoing education and training, the doctors and therapists at Papa Chiropractic stay abreast of the latest tools and technology available in the chiropractic, physical therapy and rehabilitation industries. If you are looking for quality chiropractic care in Palm Beach Gardens, look no further! It is our intention to continue to enhance our treatment to continue to offer our patients the very best in patient care.
Meet the Team
Dr. Michael Papa
Experienced Doctor Dedicated to the Local Community Dr. Michael Papa was graduated from the National Chiropractic College in Chicago, Illinois. He attended St. John's University in New York City and also Wagner College and holds a Bachelor of Science in Biology and a Doctorate in Chiropractic. He is licensed with the Florida, New York and Illinois Boards of Chiropractics.
An active member of the Palm Beach County community for more than twenty years, Dr. Papa holds memberships in the Florida Chiropractic Association, Florida Chiropractic Society, and also has memberships in the Kiwanis Club, the Elks Club, and is a founding member of the Jupiter Jaycees.
Dr. Alessandra Colón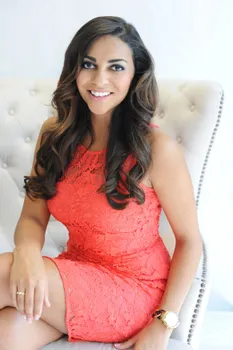 Dr. Alessandra Colón has a deep compassion for those seeking improved health and wellness fueled by personal experience. At the young age of 14, Dr. Colón was diagnosed with Stage 4 Hodgkin's Lymphoma cancer. After doctors gave her a 25 percent chance to live, she underwent advanced chemotherapy and radiation leading her to remission. Surviving her greatest struggle powered her love of health and life. "Looking back it dawned on me that I had gained so much more than growing my hair back," she says, "beating cancer had gave me the push to become more knowledgeable about the human body, nutrition, and natural prevention of disease."
After graduating from The University of Arizona with a Bachelors of Science, Dr. Colón's devotion led her to pursue her Doctorate of Chiropractic from Palmer College of Chiropractic in Daytona, Florida. At Palmer she was challenged and instructed by leading professionals in the field, and augmented her skill set with proficiencies in sports therapy, rehabilitation, internal medicine, and nutritional guidance.
During her studies Dr. Colon desired to both test her abilities further as well as reach out to a global community. Between the years of 2010 and 2012 she traveled to the Grenadines, the Dominican Republic, and India offering free chiropractic care to over 4,000 people. Her commitment to promoting optimal health and well-being has been integral in freeing people from pain and increasing her patients whole body performance ever since.
Her journey did not end there, after spending years running marathons alongside her mother and brother,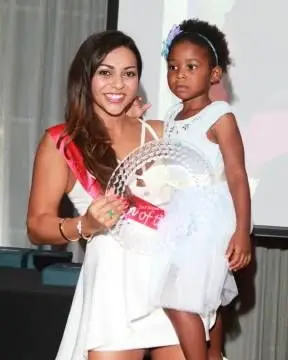 in the fight against cancer; she was nominated to campaign for the Leukemia and Lymphoma Society. After 10 weeks she raised over 60K and was crowned the 2015 Woman of The Year. Today, she serves her community as a living inspiration to us all and a daily reminder to fight for the things you believe in.
As for her practice, Dr. Colón uses a "whole person approach." This approach to wellness involves discovering the root causes of pathology or dysfunction, and making interventions and lifestyle adjustments that optimize one's ability to function within a day to day life. She looks to the spine when evaluating a patient's entire body and treats accordingly, as she understands that complete health relies heavily on how body parts affect each other biomechanically. Using this unique system, Dr. Colón is able to help her patients accelerate and maintain their journey to good health. She says, "Don't restrict your practice to the musculoskeletal; it's much more than that. There is nothing better than allowing your body to heal itself."
Papa Chiropractic - Palm Beach Gardens
9089 N. Military Trail
Suite 37
Palm Beach Gardens, FL 33410
Phone (561) 630-9598
Located on the NorthWest corner of Northlake Boulevard and Military Trail in Sunny Plaza.
Let us help you be your best you... Call today for your free consultation!